1 tag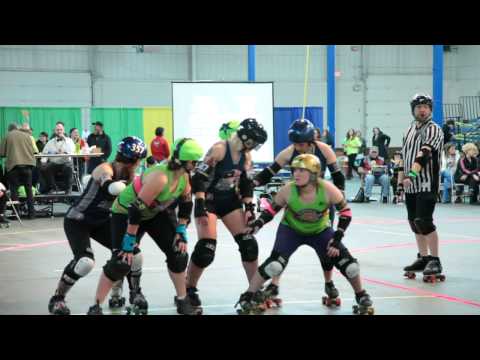 1 tag
1 tag
1 tag
A distinct lack of muscle-building.
So these last few days sucked for exercising. Well, physically. Mentally, my brain got its ass kicked five ways to Sunday thanks to the ridiculously hard puzzles of the 2013 MIT Mystery Hunt. Seriously. I looked at a spreadsheet for work today and had to convince myself it wasn't a puzzle. And then I got sick, which led to a few days of strict bedrest. Not so great for the muscles. Friday...
1 tag
I'm blogging about crosstraining. God help me.
Yes, it's come to this. I'm using tumblr to keep track of my off-skates crosstraining. (I blame Hayley and Mangle.) Goals for January: Consistency: I'm bad at daily workouts to begin with, but I'm traveling and have lots of weekend events in January. So, while I will probably not get to do the level of crosstraining I would like, the goal is to do a few basic things every day. They take 15...
1 tag
Projects a-brewin'
The last few years, I've seen several "one-second-a-day" year in review videos. They're all pretty great, and definitely encouraging on the "get out and do things you'd be proud to take video of" front. The latest video I saw had a glimpse of something I can't believe I'd never thought of before—nail-and-string art on a wall to use as a hat...
2 tags
2 tags
How I Learned to Stop Worrying and Love RWD
I've been fumbling my way through web design since the mid-nineties (when I discovered that I could make my text on an old single-post message board especially fancy if I styled it with <font> tags). I hand-coded anything and everything, and rolled my eyes at programs that offered to do it for you. (I remember getting in a screaming match with a teacher once over Dreamweaver, tables, and...
1 tag
1 tag
Fears of a charlatan girl
I participate in a lot of activities people fear. I fly regularly. I ride a bike in the city. I routinely risk my body—and my pride—on a roller derby track. If only my fears were as clear-cut as "being afraid of heights," or "scared of large dogs." If only I were scared of ghouls and zombies and terrible movies. But my biggest fear is ill-defined, murky, opaque. I...
1 tag
The storm.
The first (and only—thanks, swamped schedule!) drabble I wrote during the month of November. Please don't fall. Miranda laid in her bed, covers up to her nose, eyes wide open. It was past the time of sleep, and a storm was raging. CLACK. She whimpered. Was it a branch? A bucket? A wayward shingle flying off the side of a neighbor's house? The tumult outside gave no...
1 tag
3 tags
Making them real.
This habit came about because once upon a time, I acted in shows. It's a silly tradition, really. During a table read, I'd sketch out characters in the margins of the script. Some people use their own experiences to get into character. Some people rely on similar roles they've played in the past. I sketch. Words give you much. They provide tone, character development, plot...
1 tag
1 tag
Cooking experiments: Oatmeal Chocolate Chip...
My uncle is a bit of a cooking genius—doubly so when it comes to desserts. I'm not sure whether he made up his recipe for oatmeal chocolate chip cookies or just inherited them from family, but I was overly excited to steal it from him a few weeks ago; my initial attempt (sans recipe) was more cake than cookie. Mmm, creamy butter egg brown/white sugar vanilla concoction. Mixing it in...
1 tag
Cosmonaut(y)
May 2010 - August 2010: Picked up my first pair of roller skates and messed around a roller rink for a few hours twice a week. Moved to SF in September, took a skating hiatus. May 2011: Joined the recreational skating team for the Bay Area Derby Girls. September 2011: First black & white scrimmage. January 2012: Transferred to the Bay Area Derby Girls proper. May 2012: Moved and transferred...
1 tag
Cooking experiments: Rhubarb-Blueberry Crumble
I do not, generally, wear the cooking hat. But now that I have my very own kitchen—and my pocketbook is less than thrilled at the idea of eating out a lot—I figured I should start being more adventurous. Yesterday's escapade in cooking was a Rhubarb crumble with some blueberries I had left over from the farmer's market added in for fun. It was so delicious that my partner-in-crime...
1 tag
Don't fall asleep.
When I was younger, I forced myself not to read every one of Ray Bradbury's stories. I didn't want to hit the end, I didn't want to find the tale I hated, didn't want to ruin the magic of my tattered long-overdue library copy of S is for Space or our cabin's first edition of Fahrenheit 451. But the true magic of Bradbury is that while there may be no more new...
1 tag
1 tag
History.
I generally hate boasting—which is to say, I feel deeply embarrassed when bragging about something because oh god there's gotta be someone better than me at it and crushing doubt ensues. BUT. I would like to take this moment to announce that I am awesome. Why? Because I turned this: And this: Into this: Now all it needs is some art on the walls, and my parents have...
2 tags
1 tag
1 tag
1 tag
1 tag
TeeVee: Why abusive TV relationships suck
teeveedotnet: My name is Serenity, and I have a problem. I'm shackled to shows past their expiration date, even though I know they've gone sour and everything in my brain is screaming to stop the madness. Heck, even when I spend most of that 42 minutes of air time fiddling with my iOS device, playing Tetris or some other bit of mind-numbing visual entertainment, anything to keep myself from...
2 tags
What's in a year?
Welcome to Ren's semi-coherent-yet-not-really-cohesive reflection on the year 2011. Trips taken: 10. Jan: BOS -> SFO Feb: SFO -> ORD April: SFO -> LAX July: SFO -> LAX -> SAN August: SFO -> BOS -> YHZ -> BOS September: SFO -> LAX October: SFO -> BOS -> YUL -> BOS November: SFO -> LAX December: SFO -> LAX -> BOS New places:...
3 tags
Wyst gets a present.
Okay, so maybe I've been a little obsessed with drawing Macintoshes lately. (Maybe it's because I'm working on a piece about Steve Jobs, and this is what I doodled when I wasn't typing.) For clarification, it's not my birthday. (That's next month.) That gleeful "You are my new best friend" face Wyst is making over his new computer, though? I...
2 tags
My first computer.
I keep on waffling between setting Kidspaced in the 80s and setting it in the present. (I go back to the 80s because it means I can attempt to get better at drawing Macintoshes.)
2 tags
"We were reading buddies"
This fourth grade classroom brought to you by Ren's very-shoddy memory of elementary school. Wyst and Laynie brought to you by the letter A (for adorable).
2 tags
Call me back?
First Kidspaced drawing in a week or so that felt polished enough to post. Both sketches and drabbles do not always seem right to add to the blog, but this one came out pretty well. (This story really is about 80 percent happy children, I swear. The sad and sweet times are just more fun to draw.)
2 tags
On being tactful
People who have spent even a fraction of an hour with me at a conference know—if there's anything I despise more than crappy products, it's talking about "women in technology." I don't like standing out because of my gender. I don't like standing out because I'm a minority. I like standing out because I've done something spectacular and people should pay attention to it. But, because we are...
3 tags
Kidspaced excerpt, two and three.
Double the trouble, double the fun, since I'm A) going out to dinner tomorrow night and won't have time to write, and B) this felt better as one chunk. No real place to split it into two, I'm afraid. 95 percent of this was written on an iPhone keyboard. Thus is the peril of getting into a groove on the bus, and refusing to move to a sensible option like a keyboard when you...
3 tags
Kidspaced excerpt, one.
I've been bad at the NaNoWriMo thing. I think it's the daunting task of writing chapters in order. So, instead, I'm going to try writing scenes (from that book I've been trying to finish for the last few years). Oh, and draw something too, because I'm horribly, woefully out of practice. Starting with conflict. Because who doesn't like conflict? After...
2 tags
2 tags
The trouble with ghouls
Since we're nearing October, and I just finished digging through 100GB worth of memories, it's time for you all at Many Hats to be visited by… the FX daemon. Long ago, when I was just a wee lass of fourteen, I attended a magical school, sorted into four houses, where people could go to become wizards learn the tricks of their trade. My trade at the time happened to be...
1 tag
1 tag
2 tags
A long time ago, in a rink far away
I'm not good at sports. I preface this post like that because it's true: I'm just not sports material. To be good at a sport, you need dedication. You need practice. (You need to not hate running with all of your heart.) I played a bunch of them in school—softball, volleyball, basketball, even badminton—and, y'know. I wasn't terrible. But it was always something....
1 tag
Alternate Reality Policing
Today's news, after adjustment by an Apple NDA censor: [Redacted], Apple's answer to the "online music locker" service, has just entered beta according to [Redacted]. [Redacted] will store users' [Redacted] in iCloud, allowing anywhere/anytime access to [Redacted] from [Redacted]. [Redacted] is now available to [Redacted], and [Redacted] will receive [Redacted]...
1 tag
"I pretended to be somebody I wanted to be and I finally became that person. Or..."
– Cary Grant
2 tags
2 tags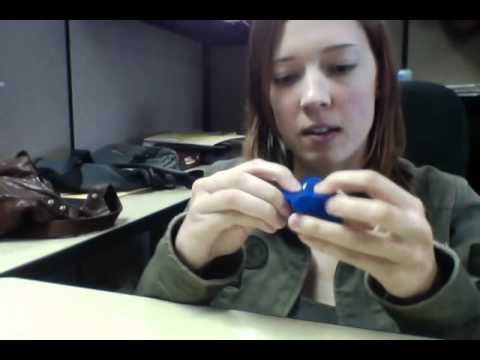 1 tag
In which Ren attempts to transcribe and play Ben...
2 tags
2 tags
2 tags
2 tags